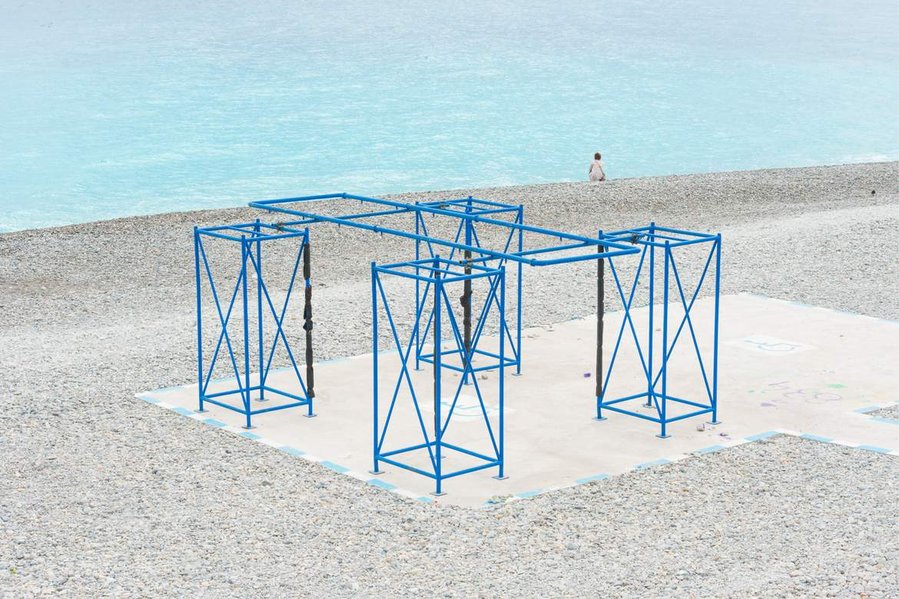 What happens to a tourist destination off-season? This was one of the questions raised by Joakim before going to Nice, France to shoot the "Off-Season" project.

Back again at the Promenade des Anglais, the catwalk he knows so well, he was curious about what happens to this kind of destination when the beach restaurants are closed and when it´s rain instead of sunshine. This time of year there aren't many tourists around. But still, the ones that are there, they go out regardless of weather.

The "Off-sesson" series is derived from the "Promenade" project exhibited at the Naugallery, Stockholm, in 2013. All images except "Full speed ahead" (2012), were shot in October 2015.

The work was exhibited for the first time in August 2016 as part of a photographic battle, "Back to back", between Joakim and Marko Vesterinen at Auktionsverket Kulturarena in Gothenburg, Sweden.