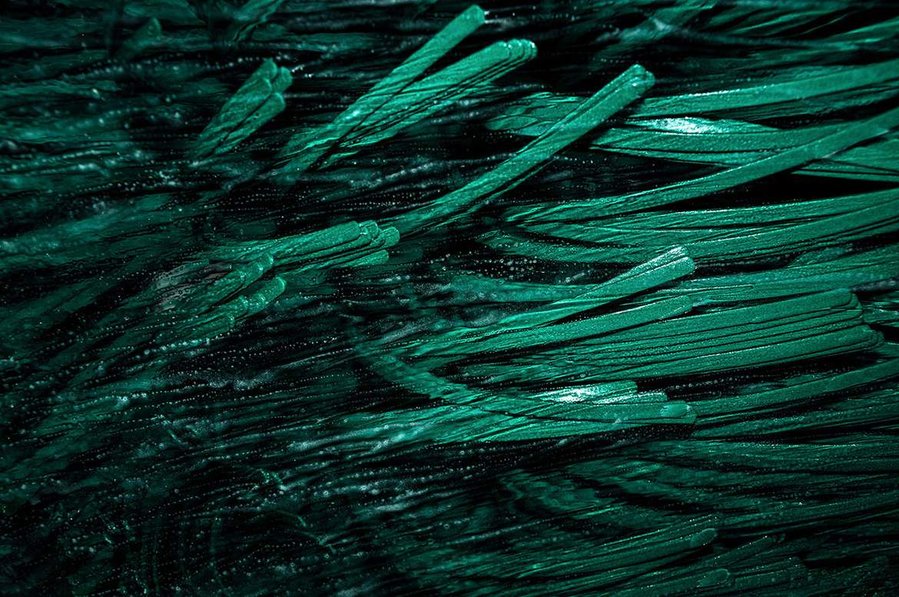 "Sometimes when you hear a song or sense a smell you travel back in time. I am sure you have experienced that feeling. When first getting into the carwash in 2009 it triggered a faint memory, or more of a feeling actually, from early childhood.I can ́t tell much about this occasion more than that I must have been accompanied by my father and the feeling in the car wash is exactly the same some 40 years later."
"That feeling, or memory, made me start shooting in different car washes. After shooting the first images in 2009 I picked it up again in 2012 and 2020."

"Nowadays my own kids comes along. Pia, three years old, is panicking... But My, who is seven, thinks it ́s exciting and brings her own camera."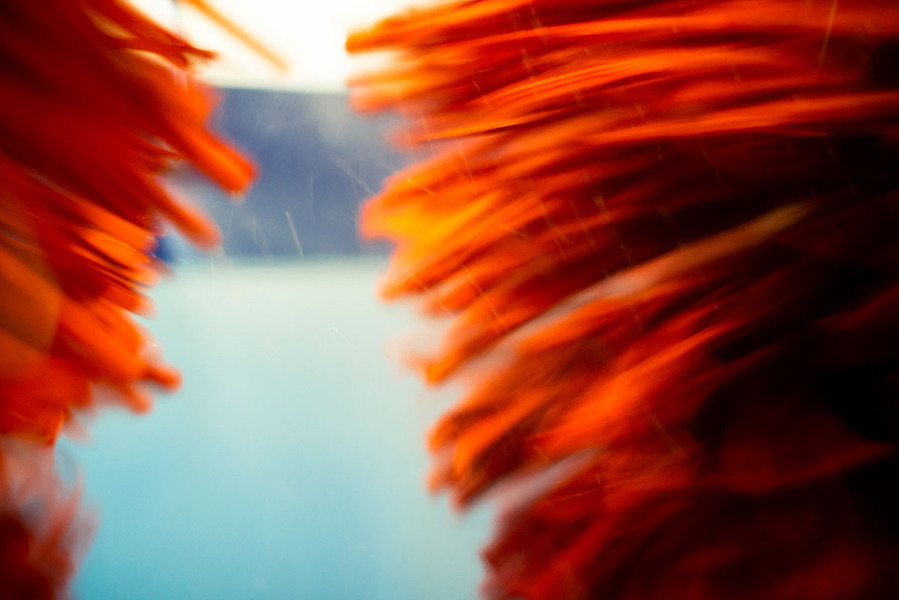 Lately Joakim has been inspired by abstract painting and photography. His previous projects were all figurative and now he is trying to loosen up and be more playful. Out of focus, long shutter speeds, black and white and using a flash are new features in his photography.
"Technically, shooting in the car is a nightmare, the brush passes in about five seconds so you might have two shots and then it's all over. When using a flash there will be reflections everywhere. But you have to take care of the mistakes and use them to something creative."
For some time Joakim has been working on projects more locally and not having to travel. He is still into the human behavior now trying to explore the everyday life closer to him. A faded memory is the first series with this idea in mind.
And by the way, Joakim currently has the cleanest car in the block.
The series is shot on different locations in Sweden and France between 2009 and August 2020.
Editions: 156 x 116 cm / 3 prints
106 x 79 cm / 3 prints
+ 2 AP
Please send me an email for inquiries.
A faded memory is on show at Södra Larmgatan 2 from 19 September to 10 October in Gothenburg. Welcome!