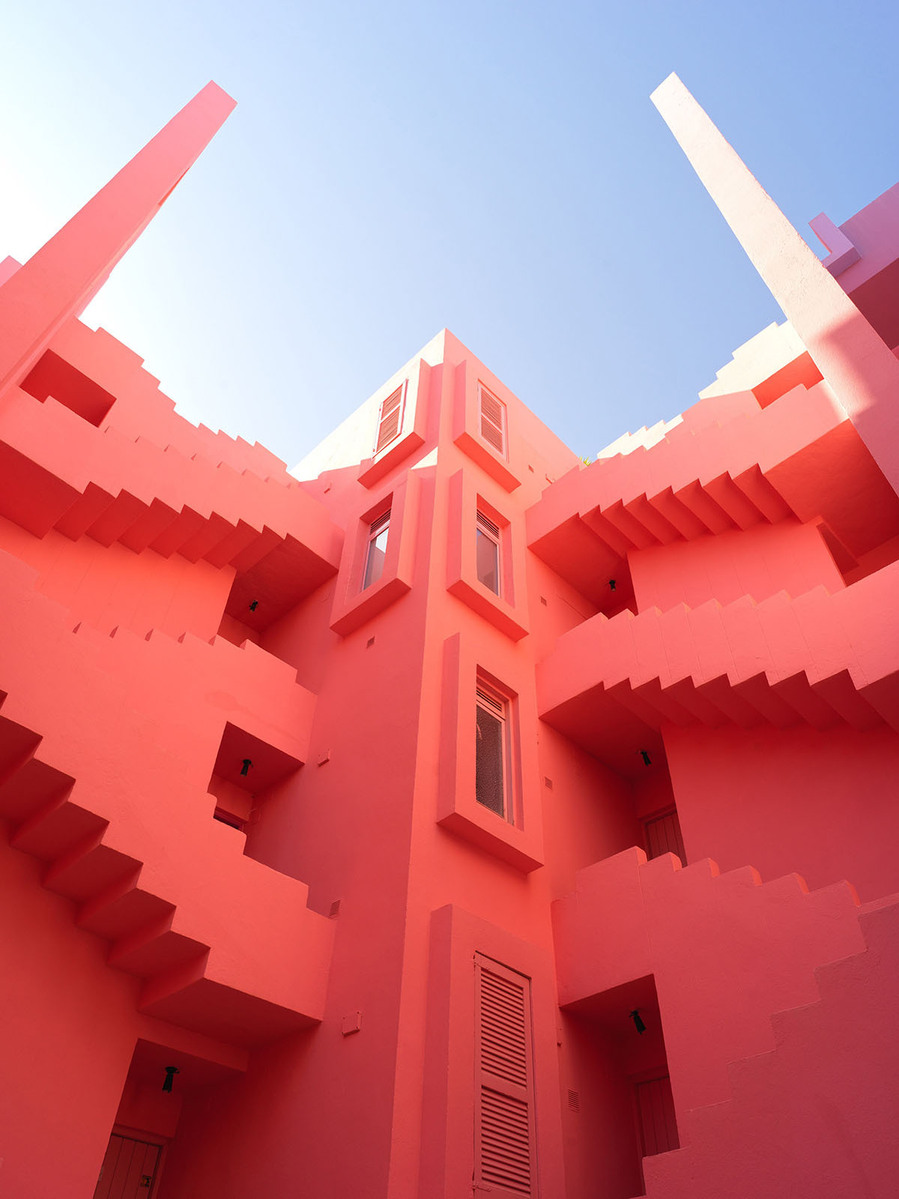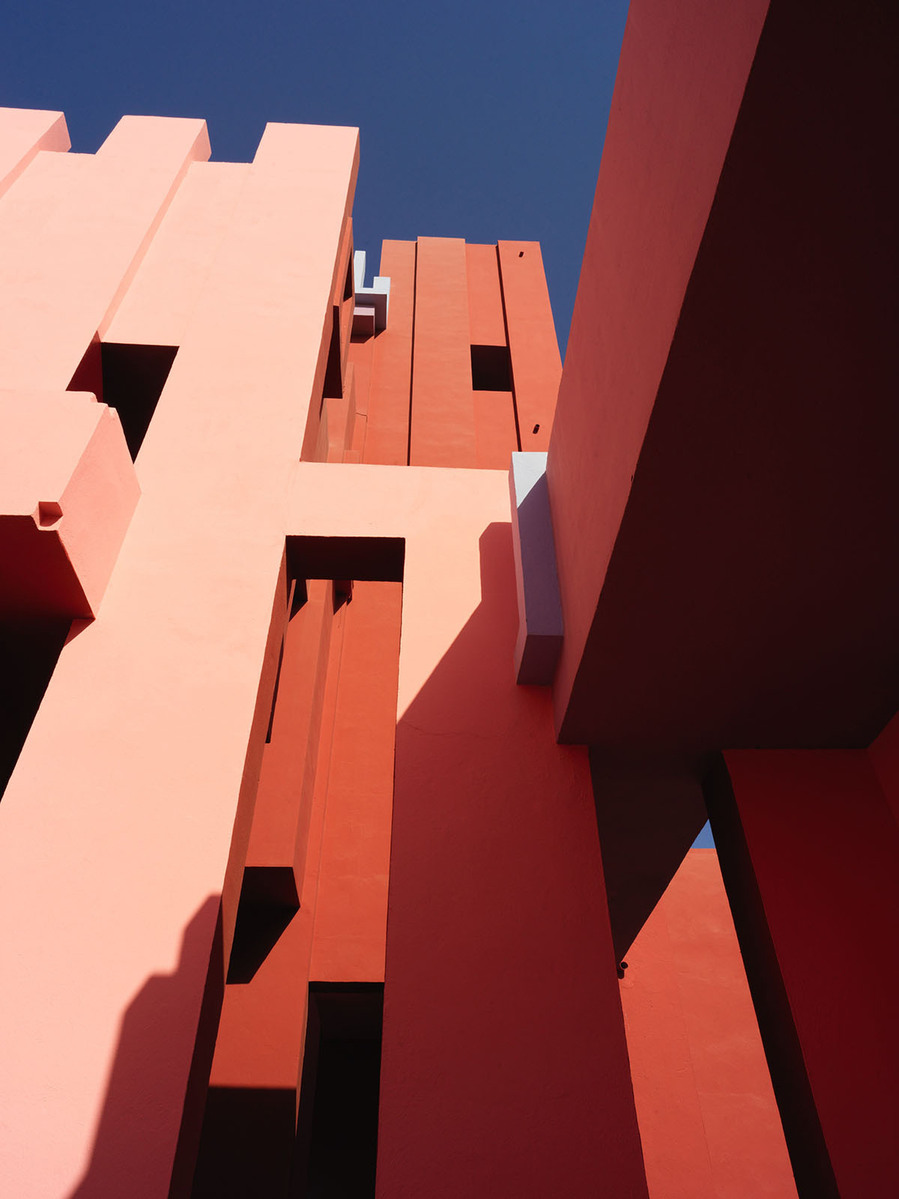 As I have said before I was blown away by La Muralla Roja. The most beautiful and rewarding building I have ever visited. You open the front door and you are met by the most vivid color. I walked around for hours. The building change appearance during the course of the day.
Muralla Roja was built by Ricardo Bofill Leví, (December 1939 – January 2022) who was a Spanish architect from Catalonia. It is situated in Calpe, Spain on the east coast between Alicante and Valencia.
I know this place has been photographed over and over again but when you are there you just have to shoot. I am going to select some images and make prints in a limited edition. I'll get back with more information shortly.