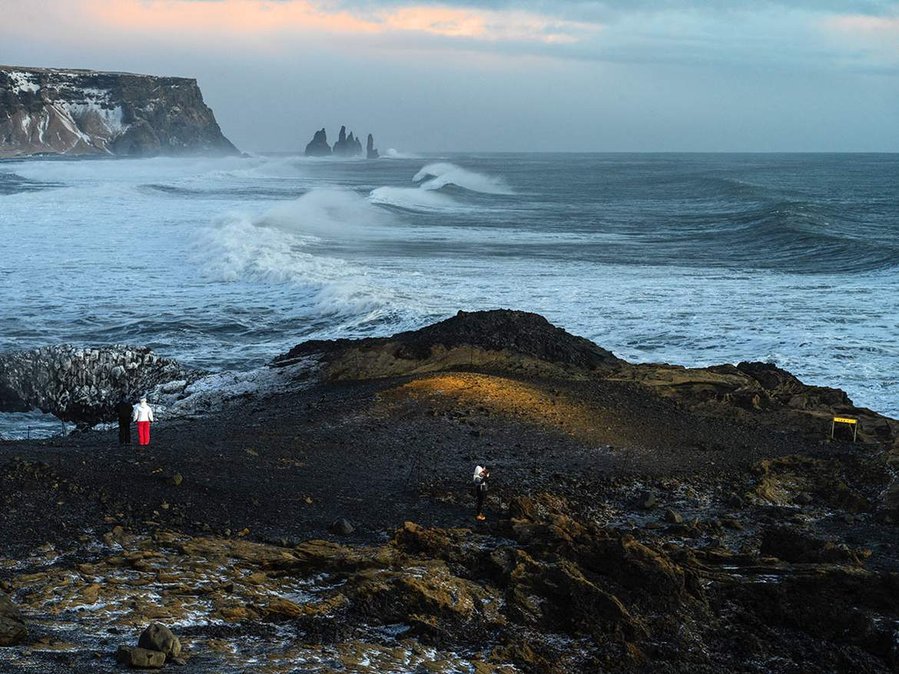 No ash from volcano, no scratches, not get stuck, no sand in engine and watch out for the big incoming storm. Its gonna be crazy!
These words came from the lady handing out the rental, a Dacia Duster, that already had problems with all of the above. On top of this, just after arriving Reykjavík, we got stuck there for three days because of the "it´s-gonna-be-crazy-storm".
The drive from the airport to Reykjavik was a weird experience. It felt like landing on the moon and that feeling only grew over the upcoming days. I have been very curious about this mythical island for some time. Given the opportunity my friend Sebastian and I packed our bags (mostly cameras and hard drives), charged our batteries and took off.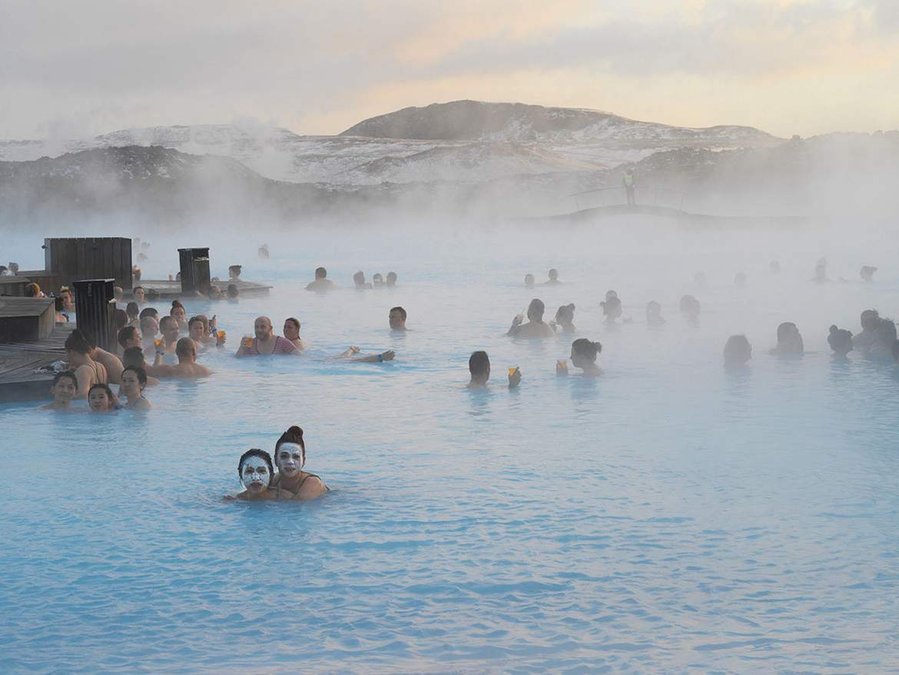 People often ask if I am a landscape or nature photographer. The answer is no, I photograph humans. Humans interacting with nature. The "Invasion" series from last year dealt with these questions and my hopes for this trip was to find loads of people visiting waterfalls, geysers, lava beaches and more. The more people the better. I wanted to chase down the buses full of people from all over the world and capture them taking selfies. I was not disappointed. For Sebastian it was quite the opposite. He wanted to capture the mythical landscapes with no people polluting the images. How ever, I also have some landscapes with no people, hard not to, because of the incredible setting.
Legend says that the rocks standing outside Dyrhólaey are trolls that got hit by sunlight. They attacked some ships but did not make it back to their caves before sunrise. The trolls, along with the boats and crew, all turned into stone. I just love this dark story and Iceland is full of these small tales and mysteries.
One day I will definetly come back to continue the photographic exploration. It was a beautiful experience. Also, I have some ideas to follow up and because of the "it´s-gonna-be-crazy-storm" we lost a few days and didn't get to see everything we wanted to.
Test prints are coming out the printer as we speak. Sizes as well as editions are soon decided. Please send me an email if interested.